Timothy Murph is the founder of Pacific Solar Technologies LLC. Tim entered the solar industry in 2005. We are an independent manufacturer representative agency, representing various major tier-one solar electric equipment manufacturers.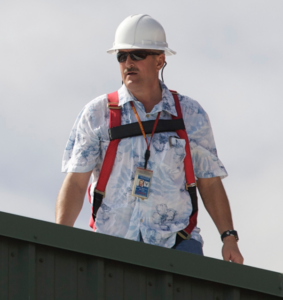 By partnering with Pacific Solar Technologies LLC, you'll gain access to the latest solar electric equipment solutions, per your particular requirements. With over 15 years of experience in the global solar industry, we're able to speak intelligently with you about your particular solar equipment's needs for commercial and residential solar installations.

Factory Direct Access to Solar Equipment
We serve as an extended sales arm for the manufacturers we represent. We work closely with our customer base in sourcing and procuring the solar power equipment they need. We focus on solar PV modules, solar inverters, and energy storage equipment. All solar electric equipment orders are shipped directly from our manufactures factories or US based warehouses, directly to our customers' job sites or storage facilities.
We always treat our customers the way we want to be treated, with respect and honesty. We never over-promise on our commitments and we always deliver on time.